December 5th, 2017
Housing Trends to Expect in 2018
Generally speaking, 2017 was a great year for sellers in the real estate market. Buyers didn't see the same luck. But according to realtor.com's 2018 predictions, help for those home buyers is finally on the way in the form of slower home price appreciation and 7-percent growth in single-family housing starts.
"Inventory increases will be felt in higher-priced segments after spring home buying season, which we expect to take hold and begin to provide relief for buyers and drive sales growth in 2019 and beyond," said Javier Vivas, director of economic research for realtor.com.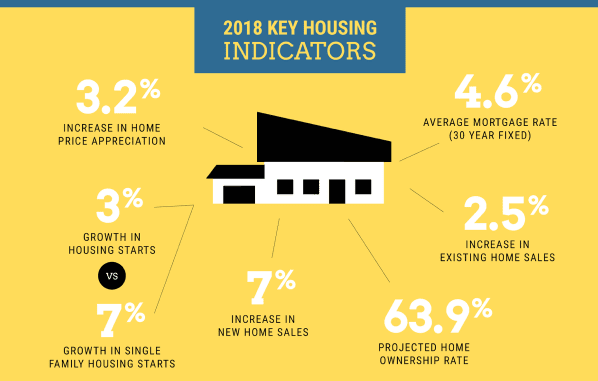 There's good news for the Queen City coming with the New Year, as well. Charlotte is one of several cities expected to benefit the most from buyer migration to the South, with home sales growth expected to exceed the national rate of 2.5 percent by more than half.
The real estate forecast is expected to improve for home buyers in 2018 and more people are expected to move to the Charlotte area. If you are interested in learning more about the local or national real estate market, call an agent at Helen Adams for answers to your questions. Need help finding an agent with who knows the area of town where you live or want to move? Contact Jordan Nelson today and she'll match you with the best fit! Also – keep up with our monthly real estate market newsletter for national and local statistics and information.