December 4th, 2019
Enjoy Your December LoLo Gifts This Holiday Season
Helen Adams Realty partners each month with LoLo to send gifts to our clients, friends, and family in support of other locally owned businesses in the area. This "thank you" is our way of giving back to those who support us by introducing you to independently owned businesses around the Queen City, catered to your lifestyle and location.
Simply by being a member of your Helen Adams Realty agent's email list, you can take advantage of these local, free gifts. You'll receive an email on the first week of the month with a gift in your local market. Using your LoLo gift is easy! Learn how to redeem your gift. Not on the LoLo list? Ask your preferred Helen Adams agent for more information on how to get involved.
Lake Norman Area Gift
This month's Lake Norman area item is the perfect gift to light up your holiday season. You'll receive a 13 oz. candle at Rosewood Candle Bar in Huntersville.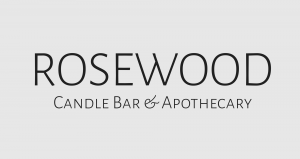 South Charlotte Area Gift
No holiday season is spent without spending time cooking in the kitchen. Use this month's South Charlotte LoLo gift from Olive This while preparing for your holiday menus. This month's gift is any olive oil and vinegar.

Uptown Area Gift
Treat yourself this holiday season with a $12 certificate to the Assorted Table Wine Shoppe in Charlotte, located in Uptown's 7th Street Market. Cheers!
Fort Mill Gift
We're so excited as this is our second month welcoming a Fort Mill gift zone to our LoLo program. This month, you'll be able to pick up a free Fort Mill gift towel at The Market. This is the perfect addition to a new house, under the Christmas tree, or stuffed in a stocking!